Deutsche Website

---
Manor house Manderow in calendar 2022
---
A manor house for a whole group!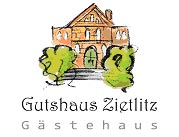 The guest house Zietlitz offers the suitable ambience for family celebrations, small seminars, groups of friends of historical manor houses; nature lovers, yoga groups and much more.
---
---
Estate Matzdorf
Matzdorf is a district of Schönhausen. Both places are connected by a beautiful avenue of chestnut trees. Matzdorf was first mentioned in documents in 1298 as "Martinsdorp". At that time the monastery of Wanzka had rights to the village, later the families of Oldenfleths, von Rieben, von Wangelin, von Ramin, and von Kussow are mentioned as owners.
---

---
In 1648 the von Rieben family purchased the estate, they sold it in 1808 to the bailiff Siemssen, whose widow in turn sold it in 1827 to the von Bülow family. After that, the owners changed very frequently: Georg Haberland in 1836, Ludwig von Neetzow auf Kagenow in 1840, the Jürgens family on Teschendorf in 1841, Herm von Oertzen in 1881, Ulrich Bahlcke in 1898, Friedrich Martin in 1902, Adolf Lampe in 1909, Karl Jancke in 1913, Georg von Viebahn and Manfred Freiherr von Möller-Lielienstern after 1924, Countess Margarethe von Schefsberg in 1940.
The manor house no longer exists; it was demolished after it became dilapidated in 1985 and the cellar was filled in with the building rubble. The location can be recognised by the two flanking stable buildings, as well as by the driveway that still exists.

---
Keywords: