Deutsche Website

---
Manor house Solzow in calendar 2022
---
Travelling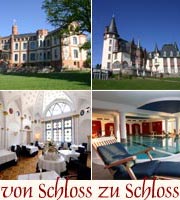 from castle to castle.
---
A manor house for a whole group!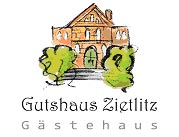 The guest house Zietlitz offers the suitable ambience for family celebrations, small seminars, groups of friends of historical manor houses; nature lovers, yoga groups and much more.
---
Manor House Schönhausen
There was a medieval castle in Schönhausen. The manor house was built according to plans by Friedrich Wilhelm Buttel for the von Michael family in 1843.
---

---

---
The estate was under the ownership of the von Rieben family from the 15th century until its sale to the bailiff August Georg Carl Michael in 1820. The farm buildings date from 1854/55, and the vault in the park was built in 1925. There are several cellar vaults from the 16th century. You can recognise the castle ruins on an upstream peninsula which served to safeguard the Mecklenburg border. The manor house was used for incomer residential purposes, then as an agricultural production cooperative kitchen, a crèche and a nursery after 1945. A school was housed here until 1995, the nursery until 1996. The building was purchased by Peter Schmidt and Petra Sauer after standing empty until 1998. Holiday apartments have been offered in the house since its renovation and restoration.
---
Holidays in the manor house on the lake
There are beautiful 90 square metre holiday apartments & a LOFT by the lake. Swim in the mornings before breakfast. Cook in a big manor house kitchen. Catch fresh fish from the jetty. Relax by the edge of the lake. Go for a walk through the gentle hilly landscape and unspoilt forests. Row over the lake… calm down and simply be happy.

---
Gutshaus am See
17337 Schönhausen,
Email: kontaktSPAMFILTER@gutshaus-am-see.net
Url: www.gutshaus-am-see.net
---
Keywords: