Deutsche Website

---
Weddings & celebrations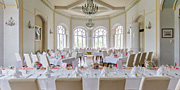 in the stylish ambience of Gamehl Castle - the faithfully restored ballroom offers room for 80 people.
---
A manor house for a whole group!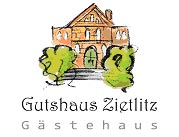 The guest house Zietlitz offers the suitable ambience for family celebrations, small seminars, groups of friends of historical manor houses; nature lovers, yoga groups and much more.
---
Manor house Ganzow in calendar 2022
---
Manor House Groß Miltzow
Around 1760, a one-storey building was built with a central risalit for the von Dewitz family and was later connected to the main house.
---

---

---
In 1780, the main house was transformed into a two-storey mansion with opulent interior decoration in Baroque style. Around 1840, the older mansion was redesigned. This time, it was transformed into a building with a kerb roof on a pedestal floor with a triaxial central risalit in the French Renaissance style. In 1905, the commercial wing was added. The estate was owned by the von Dewitz family until 1905. From 1905 to 1942, it was owned by the Barons of Bodenhausen followed by the von Schwerin family until 1945.
The extensive park and some farmhouses are still well preserved.
After 1945, the manor house was used as an administrative building.
After 1990, it was run as a hotel for a short time. Today, it is in private hands and is planned to be transformed into a residential house.

---
Keywords: