Deutsche Website

---
Weddings & celebrations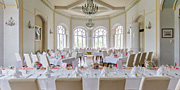 in the stylish ambience of Gamehl Castle - the faithfully restored ballroom offers room for 80 people.
---
A manor house for a whole group!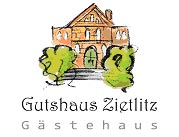 The guest house Zietlitz offers the suitable ambience for family celebrations, small seminars, groups of friends of historical manor houses; nature lovers, yoga groups and much more.
---
Manor house Ganzow in calendar 2022
---
Manor House Groß Lunow
The route from Gnoien to Teterow is marked by gentle hills and valleys, with a 7 km road southwest of Gnoien leading to Groß Lunow.
---

---

---
The place was documented for the first time in 1237. It was the home of the von Levetzow family from 1309 to 1647, until it was purchased by Hartwig von Wackerbarth in 1652. In the 18th century, the owners changed frequently. These included the von Levetzow family again, von Hobe family, von Lowtzow family, and von Bolte family. Christoph and Catharina von Müller, nee Löppel, purchased the property in 1802 for 70,000 thalers after they had farmed on the Kägsdorf estate near the Baltic Sea.
The manor house consists of three parts, with the middle part resting on a massive granite block that can be traced back to the medieval castle complex of the von Levetzow family. The most recent part of the building was built in late Classical style in 1884.
After the expropriation in 1945, refugee families moved into the manor house, which was later used as residential house for many years. The hall was used for film screenings, dances and celebrations were also held here. The manor house was then privatized after the fall of the Berlin Wall and ruined over the years when it remained vacant.
Only ruins are left of the former estate, and the original park is overgrown.

---
Keywords: