Deutsche Website

---
Weddings & celebrations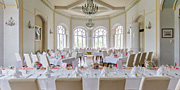 in the stylish ambience of Gamehl Castle - the faithfully restored ballroom offers room for 80 people.
---
A manor house for a whole group!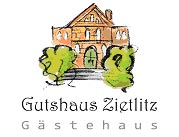 The guest house Zietlitz offers the suitable ambience for family celebrations, small seminars, groups of friends of historical manor houses; nature lovers, yoga groups and much more.
---
Manor house Ganzow in calendar 2022
---
Manor House Groß Kelle
A half-timbered manor house that was constructed in the first half of the 19th century. The property was owned by the von Pritzbuer family from 1285 to the 17th century.
---

---
They were followed by the von Morin family. In 1678, the property was briefly owned by the state and acquired by the von Vieregge family later on. These were followed by the von Flotow family, then the von Pritzbuer family again, Dahn, von Altrock family, von Bülow family, the von Flotow family again, and lastly the Glantz family, who held it from 1883 up to the expropriation. Around 1896, the property was owned by Carl, Emil, and Werner Glantz.
In 1991, the THG sold the property to Bernd of Heydebreck. The manor house could not be saved and had to be demolished. A new building was constructed on the foundations of the basement vaults.
The house is surrounded by a landscape park from the second half of the 18th century.

---
Keywords: