Deutsche Website

---
---
Griebenow Castle in calendar 2019
---
Weddings & celebrations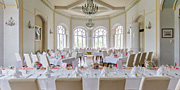 in the stylish ambience of Gamehl Castle - the faithfully restored ballroom offers room for 80 people.
---
A manor house for a whole group!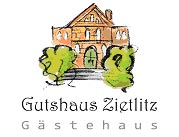 The guest house Zietlitz offers the suitable ambience for family celebrations, small seminars, groups of friends of historical manor houses; nature lovers, yoga groups and much more.
---
Griebenow manor (castle)
The manor house was built between 1702 and 1706, including parts of a castle. Griebenow was owned by the Swedish von Rehnskiöld family, from the second half of the 18th century it went to the Keffenbrink family and at the beginning of the 20th century it was owned by the von Langen-Keffenbrink family.
---

---

---
We present Griebenow in the calendars for 2019
---
During the Second World War the mansion became a maternity and convalescent home for tuberculosis patients, which existed until 1958. After that, it was a nursing home. 1974 the building was rebuilt.
The mansion is surrounded by a small park. The park, first mentioned in 1706, covers 14 ha. Its essential parts consist of the characteristic main axis in the form of an impressive lime tree avenue, the rectangular castle island and the water parterre. The courtyard of honour was built according to a traditional picture from 1849, the four-row chestnut avenue dates from this period. At the beginning of the 20th century extensive yew planting was carried out, some of which are among the species of tree-like growth that hardly exist today. Seeds of this kind therefore entered the national gene bank. Especially from the 30's of the last century the park began to become overgrown. It was not until 1970 that voluntary efforts put an end to decay. The park was renovated and from now on kept in a state that can be seen.
The small chapel is also remarkable.
Since 1998 the association "Barockschloss zu Griebenow e.V." has used the manor house for exhibitions of artists, seminars, music events and as a meeting place for young people and seniors.

---
Barockschloß zu Griebenow e. V.
18516 Griebenow, Schlossweg
Phone: 038332-80346
Email: infoSPAMFILTER@schloss-griebenow.de
Url: www.schloss-griebenow.de (in german only)
---
Keywords: