Deutsche Website

---
Weddings & celebrations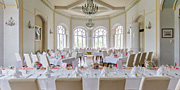 in the stylish ambience of Gamehl Castle - the faithfully restored ballroom offers room for 80 people.
---
A manor house for a whole group!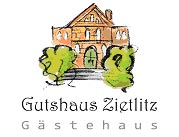 The guest house Zietlitz offers the suitable ambience for family celebrations, small seminars, groups of friends of historical manor houses; nature lovers, yoga groups and much more.
---
Manor house Ganzow in calendar 2022
---
Manor House Grabowhöfe
Grabowhöfe is situated north of Waren near Lake Müritz. The place was documented for the first time in 1338, in a letter from Prince Nicholas II von Werle, where it was referred to as Grabow.
---

---

---
Around 1750, Grabow was renamed to Grabowhöfe. The estate was owned by Andreas von Flotow of Stuer starting in 1344. He was followed by the Lord von Bonowen in the period around 1700, the Lord von Meyen around 1780, and then Count Ferdinand von Hahn in 1790. He gave the village to his sister, Luise Countess von Voss, in 1832.
In the mid-1930s, parts of the estate were sold to a settlement company. The rest was owned by Otto Müller. The manor house, a stately half-timbered building, was plastered at the end of the 19th century. Further modifications and renovations took place in 1983 and 1998.
After the Second World War, the manor house was used as a shelter for refugees. It was later used for residential purposes and also housed the municipal council, the library, and a doctor's practice.
The manor house is flanked by two stables, one of which had been converted into apartments but is now vacant.
The estate was surrounded by a wall and a park with a pond.
---
Owner before 1945:
| | |
| --- | --- |
| after 1344 | |
| um 1700 | von Bonowen |
| 1762-1787 | von Meyenn |
| 1787-1789 | Councillor of Justice Chr. Friedrich Ludwg Schmidt |
| 1789-1903 | Max, count von Hahn |
| 1903-Mitte der 1930er Jahre | Georg / Adolf Fürsten zu Schaumburg-Lippe |
| 1930er Jahre | land settlement society; remainder of the estate Otto Müller |

---
Keywords: