Deutsche Website

---
Manor house Viecheln in calendar 2022
---
Design by ars-campus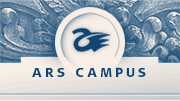 ars-campus, the specialists of webdesign, printdesign and logo – based in Rostock and Stralsund.
---
Vollrathsruhe Manor House (Palace)
In 1759 Vollrath Levin II. Moltzan rented the parish fields of Kirch-Grubenhagen for himself and his heirs and laid out the Vollrathsruhe estate. From 1828 to 1851 the estate was in the possession of the Heise-Rothenburg family, until Karl von Moltzan bought it back.
---

---

---
His son had to sell the property in 1876 to the Tiele-Wickler family, which kept it until its own dispossession in 1945. After the earlier house burned down in 1917 Hans Werner Graf (Count) von Tiele-Winckler had a new manor house built in the Neo-Baroque style. After the Second World War dwellings, government offices, a cinema, a children's home, and a village cooperative store were all located in this impressive edifice. The building was sold several times after 1990, but the plans of the then-owners always failed to come to fruition. The house has now been renovated for some time.
Of the former agricultural buildings, remnants of the stables still exist.
The English landscape park was almost completely cut down for timber after the war but its structure can still be discerned. The park, about two hectares in size, is under monument protection and is surrounded by an intact fieldstone wall. A Neo-Gothic plastered mausoleum from the 19th century stands in the park. At the entrance to the park was a Neo-Baroque wrought iron gate that won a special prize at the 1893 World's Fair. Today the gate stands in Alt Schwerin.
---
In Vollrathsruhe the Geo- und Kulturverein Steinreich e. V. (Geo- and Cultural Association Steinreich) promotes cultural events and fosters environmental, landscape, and monument protection. Last year the burial chapel in the park was opened to visitors through the efforts of the association. This year additional projects are being carried out. The association welcomes every type of support.
Contact: Herr Wolfgang Reinersmann, Telefon: 039933-71722

---
Keywords: