Deutsche Website

---
Weddings & celebrations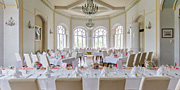 in the stylish ambience of Gamehl Castle - the faithfully restored ballroom offers room for 80 people.
---
A manor house for a whole group!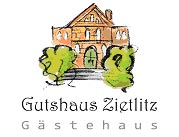 The guest house Zietlitz offers the suitable ambience for family celebrations, small seminars, groups of friends of historical manor houses; nature lovers, yoga groups and much more.
---
Manor house Ganzow in calendar 2022
---
Gutshaus Goldenitz
Goldenitz, located in the southwest of Hagenow, was first mentioned in 1230 in the Ratzeburg tithe register. Until 1695 the estate was owned by the baronial von Lützow family, who owned several estates in the surrounding area, including Vietz, Hülseburg and Harst.
---

---

---
On April, 10 1695, Land Marshal von Lützow sold the Goldenitz estate to Colonel Charles de la Motte, hereditary for 20,000 Thaler. In 1753 the estate was sold from the royal pruss. Lieutenant General and Governor of the Principality of Geldern, August de la Motte, to the Chamberlain von Pentz on Vollsrade (Volzrade).
From 1784 the estate was owned by the von Könemann family: 1813 Chamberlain Georg Justus I. - Julie von Bischoffshausen; 1853 Helmuth von Könemann - von Schnehen; 1866 Cavalry Captain Georg Justus von Könemann - Virginie Coqui; 1909 Captain Helmuth von Könemann; 1939 Otto von Könemann. Helmuth von Könemann bequeathed to the great-nephew Otto von Könemann, son of Georg Justus von Könemann / Pritzier.
The manor house, a two-storey plastered building on a raised base and 8 axes, was built by Hellmuth von Könemann around 1860. The architect of the house in Tudor style was Heinrich Gustav Thormann. At the same time, the sheep and cowshed and the oat and grain barn and four years later the stables were built.
After the expropriation of Otto von Könemann and the land reform, a vocational school was given premises in the manor house, the estate and the farm buildings were transferred to an agricultural production cooperative. Due to the reunification in 1989, the property became the property of the Federal Republic of Germany.
Since 1998 it was again in private hands with different owners who tried to renovate it with little success and so the building fell into disrepair until a new owner was found in 2012, who brought the almost ruin to new life by 2015. The tower that had previously been dismantled was also rebuilt. In addition to privately used rooms, there is a company headquarters in the manor house.
The park surrounding the house and the stables with the large pond on the south side and many old trees is very well maintained.
The agricultural areas are cultivated by the Warlitz agricultural cooperative.

---
Keywords: