Deutsche Website

---
Weddings & celebrations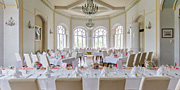 in the stylish ambience of Gamehl Castle - the faithfully restored ballroom offers room for 80 people.
---
A manor house for a whole group!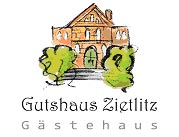 The guest house Zietlitz offers the suitable ambience for family celebrations, small seminars, groups of friends of historical manor houses; nature lovers, yoga groups and much more.
---
Manor house Ganzow in calendar 2022
---
Manor House Ganzkow
The Ganzkow manor house is a one-storey, plastered, half-timbered building with a classic kerb roof. It was constructed at the beginning of the 18th century. The building consists of an 11-axle, long-stretched central building as well as two adjacent square wing buildings.
---

---

---
Pictures: Sebastian Haerter
Around 1820, Friedrich Wilhelm Buttel was commissioned to redesign the entrance to the manor house. He had a vestibule built with three round arches and the front with a triaxial central risalit under a flat gable over two-storeys. In 1920, the whole building was reconstructed massively after it had been destroyed by a fire. A frontispiece structure with three rectangular windows was added instead of the round arch windows. On the back, the three large bat docks were replaced with a frontispiece under a hipped roof and a prominent massive open hall.
The lord of the manor was Joachim Friedrich von Barner who had purchased the property in 1688. In 1794, Christoph Ernst von Barner sold the property to Adam Ernst von Voß, who commissioned for the reconstruction. In 1829, August Georg Carl Michael purchased the properties in Ganzkow. His family remained here until the expropriation following the land reform.
In 1994, the manor house was bought by a couple. Still in the same year, a retirement home was supposed to be set up in the house. Six years later, the residence that had been planned to have a capacity of about 50 seniors, with a swimming pool and café, was still to be built. The house was then sold to another owner from Berlin.

---
Keywords: