Deutsche Website

---
A manor house for a whole group!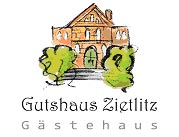 The guest house Zietlitz offers the suitable ambience for family celebrations, small seminars, groups of friends of historical manor houses; nature lovers, yoga groups and much more.
---
Manor House Freudenberg
Freudenberg was originally owned by the von der Lühe family. Starting in 1797, it was taken over by the Collmann family who held it until it was inherited by the Albrecht family.
---

---
The manor house with its elaborate façade was built around 1872 by Paul Albrecht-Collmann. In 1929, the property was purchased by the town of Ribnitz-Damgarten. After the Second World War, refugees first moved in and was then used as a nursing home in 1952.
---
Structure of ownership prior 1945:
1702-1782

von Braun family

The Brauns were a patrician family based in Western Pomerania. A Peter Braun and his brother were ennobled by Emperor Rudolf II in 1588. In Mecklenburg, the family only owned properties in Freudenberg, Hinrichsdorf, and Tressentin.

1751-1782

Captain Otto Friedrich von Braun, subsequently the heirs Erben

1782-1786

graduate civil servant Anton Wilhelm von Raven

1786-1794

Michael Gottfried Eiermann

1794-1796

Michael Gottfried Eiermanns Erben

1796-1810

Samuel Peter Collmann

1810-1844

Johann Heinrich Wilhelm Collmann

1844-1876

Wilhelm Albrecht

1876-1900

Wilhelm Peter Paul Albrecht

1900-1929

Wilhelm Peter Paul Albrecht-Collmann

1929-1930

City Ribnitz and subsequently opened to settlements

---
Keywords: