Deutsche Website

---
Manor house Solzow in calendar 2022
---
Travelling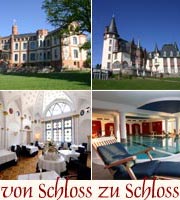 from castle to castle.
---
A manor house for a whole group!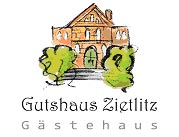 The guest house Zietlitz offers the suitable ambience for family celebrations, small seminars, groups of friends of historical manor houses; nature lovers, yoga groups and much more.
---
New Manor House (Castle) Schwiessel
Schwiessel was owned by the von Negendanck family as early as the 14th century. Joachim von Negendanck sold the estate to Dietrich von Bevernest in 1561, but it was pledged to a member of the von Negendanck family again in 1667.
---

---

---
County Commissioner Berthold Diederich von Negendanck sold Schwiessel to Hans Heinrich von Levetzow in 1732. Johann Ludwig, Count of Wallmoden-Gimborn Schwiessel, then purchased it in 1782. And in 1838, the estate was acquired by Chamberlain Adolph Christian von Bassewitz, whose family held it until the expropriation in 1945. On the edge of the extensive landscape park are the grave sites of the Counts of Bassewitz.
There are two manor houses in Schwiessel:
The old one was built before 1735 as a half-timbered Baroque building commissioned by the von Levetzow family, whose coat of arms is still above the entrance. It has been a private property since 1996. A guest house and café were set up after it was restored.
The newer manor house, the castle, was built in Tudor style around 1850 and rebuilt in the 1930s. After 1945, the building was used as a residential and administrative building until 1985. It has been empty since then. The ruinous building found a new owner in 2007, who has revived it in recent years. In December 2015, the reconstruction was almost complete. The plans are to transform it into a festival hall for chamber music.

---
Keywords: