Deutsche Website

---
---
Griebenow Castle in calendar 2019
---
Weddings & celebrations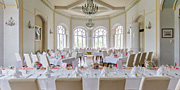 in the stylish ambience of Gamehl Castle - the faithfully restored ballroom offers room for 80 people.
---
A manor house for a whole group!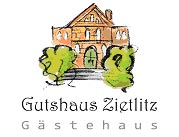 The guest house Zietlitz offers the suitable ambience for family celebrations, small seminars, groups of friends of historical manor houses; nature lovers, yoga groups and much more.
---
Griebenow Chapel
The Griebenow Chapel has a very eventful history. It is one of the few contemporary witnesses of Protestant church construction in Pomerania.
---

---
<< back
---
From 1648 to 1654 Gerdt-Anthon von Keffenbrink (ennobled under the name Rehnskjöld) had the unique 15-sided chapel with family tomb built. 15 mighty oak stands carry the roof, which runs out in a slim, high top and whose ends are decorated with grotesque masks. The interior of the tent is characterised by the 17th century altarpiece of the pulpit, the carved surrounding stalls and the patron saint's lodge as well as the 18th century depiction of the Deposition of the Cross. Also worth mentioning is the organ on a small gallery (18th century).
Together with the manor house, the cavalier houses and the surrounding park, the chapel with belfry forms a very interesting ensemble.