Deutsche Website

---
Manor house Solzow in calendar 2022
---
Travelling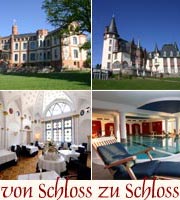 from castle to castle.
---
A manor house for a whole group!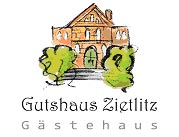 The guest house Zietlitz offers the suitable ambience for family celebrations, small seminars, groups of friends of historical manor houses; nature lovers, yoga groups and much more.
---
Manor House Stellshagen
Stellshagen, first documented in 1230, lies a few kilometres south of Klütz. The von Plessen family as well as other squires had owned estates here since the 16th century.
---

---

---
Hans Bernhard von Plessen sold the estate to Gotthard Bernhard Vorbeck in 1819. Johann August Bosselmann purchased the estate in 1833, Karl Bernhard Rudolff in 1865, Count Ludwig von Bothmer in 1886, Otto Count von Bothmer in 1894 and Hans von Plessen in 1918. The estate finally came under the ownership of the Hamburg architect and developer Franz Bach in 1924. He built the Eichsberg on an opposite hill, where there is a Bronze Age barrow and a manor house, a red brick building in neo-Renaissance style. His son managed the estate until 1945. The estate was divided into new farmers land parcels in the land reform. Refugees moved into the manor house and an SED (Socialist Unity Party) school in 1946. The manor house was used as a special needs school with a boarding school from 1954 to 1994.
The grandson of Franz Bach Junior purchased the listed manor house in 1994, had it reconstructed and opened it as an eco-friendly and wellness hotel in 1996.
You can go from the representational entrance of the hotel to the large, well-cared for park through the steps and terrace.
---
Ownership of the estate:
Shares in the 16th century
1741-1819

1819-1833

Gotth. Bernhard Vorbeck

1833-1866

Joh. Heinrich Georg Friedrich Bosselmann

1866-1886

Carl Bernhard Rudloff

1887

foreclosure sale

1887-1917

Ludwig Count von Bothmer

1921

Hans von Plessen

1924-1945

Franz Bach

seit 1992

Gertrud Cordes, Granddaughter of last owner

---
Keywords: