Deutsche Website

---
A manor house for a whole group!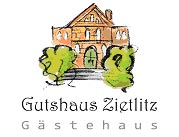 The guest house Zietlitz offers the suitable ambience for family celebrations, small seminars, groups of friends of historical manor houses; nature lovers, yoga groups and much more.
---
City Guide Stralsund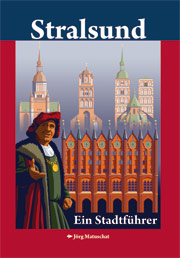 for guests of the Hanseatic city: A richly illustrated ramble through the present and history of the Hanseatic city of Stralsund with a map of the old town.
---
Zinzow Manor House (Palace)
Graf (Count) Maximilian M. Georg von Schwerin had the house built in 1907 in Neo-Baroque style. The front of the two-storey plastered structure is distinguished by a three-axis middle bay with high arched windows.
---

---

---
Above that is an arched pediment sporting the arms of the von Schwerin family. Inside the house the entry hall impresses with a double staircase supported on pillars and a fireplace decorated with coats of arms, both of which survive from the original construction of the house in the early 20th century. Through the stucco-decorated garden hall with a coffered ceiling one comes to a terrace with a staircase leading into the 14-hectare (34-acre) landscape garden, which invites strolling along extensive pathways, through broad expanses of meadow, and past informal groups of trees. Until 1945 the estate was owned by the von Schwerin family. Afterwards the house was used by the municipality, mainly for residential purposes.
Since 1997 it has been privately owned and has become a vacation paradise. In 1999 the owners received the federal prize "Craftmanship in the Care of Historic Monuments" for their extensive, historically correct restoration of the house. The historic estate complex also comprises some remaining agricultural buildings, including a fascinating technical monument, the estate distillery, where for some years regional fruit has once more been transformed into quality liquors in the old tradition.
Further information: www.ostseeschloss.de

---
Keywords: