Deutsche Website

---
A manor house for a whole group!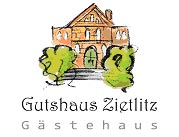 The guest house Zietlitz offers the suitable ambience for family celebrations, small seminars, groups of friends of historical manor houses; nature lovers, yoga groups and much more.
---
City Guide Stralsund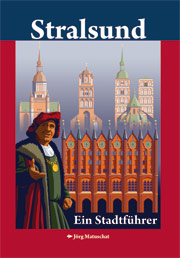 for guests of the Hanseatic city: A richly illustrated ramble through the present and history of the Hanseatic city of Stralsund with a map of the old town.
---
Zierstorf Manor House
Zierstorf first appears in written history in 1317. The house was built in 1780. In 1793 the estate had a brickworks and in 1799 a school was established.
---

---

---
At the beginning of the 19th century the estate was in the possession of the Counts of Hessenstein, and in 1828 Carl Pogge acquired it. His son Friedrich Pogge took it over in 1831, and when he died unexpectedly his brother Johann Pogge managed it. In 1862 Friedrich Pogge's son Paul, the African explorer from Mecklenburg, took it over and sold it for 360,000 marks to his cousin Franz Pogge in order to finance his trips to Africa. In 1893 a steam-powered dairy was built in Zierstorf. Resettlement proceedings were begun in 1935; ten farmsteads of 10 to 23 hectares (25-57 acres) each were established. In 1945-1946 the rest of the estate with 100 hectares (247 acres) became subject to land reform. From 1952 Zierstorf belonged to Teterow County. A kindergarten was set up in the manor house in 1961 and other rooms were rented out. The water system was replaced in 1968. From 1970 to 1990 the fields and meadows (a total of 5761 hectares or 14,236 acres) were farmed by the Gross Roge collective farm.
The side wings of the house are inhabited.
In the middle section is the Poggehaus Zierstorf, a small museum dedicated to the famous African explorer Paul Pogge. The displays cover Pogge's life, his travels, colonial times, and the post-colonial era, supplemented by art and everyday objects from Central Africa. It is cared for by the local history association, founded in 1993.
---
Ownership until settlement:
1355

von Negendank

1759-1785

von Warnstedt

1785-1798

Bailiff Joh. Christoph Hennings

1798-1803

Otto von Hahn

1803-1828

von Hessenstein (with Klein Roge)

as of 1828

Carl Pogge
1831 Friedrich Pogge (Sohn)
1854 Johann Pogge
1862 Dr. Paul Pogge
Franz Pogge
1921 Albrecht Pogge

1927/30

Friedrich Martz

ab 1935

Settlement by the land settlement society "Hof und Hufe"

---
Keywords: