Deutsche Website

---
A manor house for a whole group!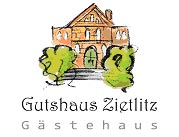 The guest house Zietlitz offers the suitable ambience for family celebrations, small seminars, groups of friends of historical manor houses; nature lovers, yoga groups and much more.
---
City Guide Stralsund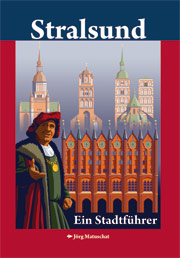 for guests of the Hanseatic city: A richly illustrated ramble through the present and history of the Hanseatic city of Stralsund with a map of the old town.
---
Zarchlin Manor House
The manor house was built between 1877 and 1879 on order of Hermann Schumacher, who had been the lessee of the estate since 1852. The last lessee of this royal domain was Elfriede Steinkopf, who had to leave Zarchlin in 1945.
---

---

---
Thereafter the Soviet military administration moved into the house; once it left, the plunderers arrived.
In the former East Germany the house served as the village hall, the office of the collective farm, a kindergarten, and a cooperative store. The commemorative monument in front of the house dates to the period of forced collectivization of farmers in the early East German era. It consists of individual boundary stones and bears the inscription: "Alone we are nothing, united we are everything."
The current owners, the Krüger family, are rehabbing the manor house, which is among the development projects of the German Foundation for Historic Preservation. From the construction period there remain among other things the original windows.
The park area south of the manor house grounds with its old stand of trees was laid out in the nineteenth century.

---
Keywords: