Deutsche Website

---
A manor house for a whole group!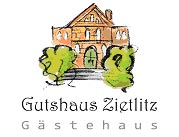 The guest house Zietlitz offers the suitable ambience for family celebrations, small seminars, groups of friends of historical manor houses; nature lovers, yoga groups and much more.
---
Midsummer Remise
22. & 23.06.2019
The weekend of Nordic castles and manor houses.
Move with us from estate to estate.
---
Zapel Manor House
In 1926 Wilhelm Borchert acquired the estate from the brothers Lt. Col. (Retired) Herbert Klotz and Councilor (Retired) Paul Klotz. Until its dispossession in 1945 the family continued to own the estate.
---

---
From the winter of 1944/1945 refugees were accommodated in the house.
In 1975 it was dynamited.
Since 1991 Wolfgang Borchert has farmed in Zapel.

---
Keywords: