Deutsche Website

---
A manor house for a whole group!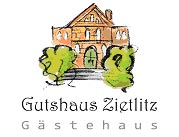 The guest house Zietlitz offers the suitable ambience for family celebrations, small seminars, groups of friends of historical manor houses; nature lovers, yoga groups and much more.
---
City Guide Stralsund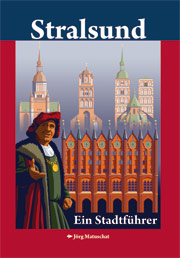 for guests of the Hanseatic city: A richly illustrated ramble through the present and history of the Hanseatic city of Stralsund with a map of the old town.
---
Manor House Zahren near Lübz
According to documents from the 13th and 14th centuries, it is documented that the vassals of the Princes von Werle von Preen resided in Zahren (Zarnestorp). In 1295, the Squires von Tralow also acquired six hoofs in the village (Sarnestorp).
---

---

---
Zahren had been a demesne of the grand ducal household estate since 1818 atthe latest and was always leased together with the fishery on Lake Zahren.
The tenants of the demesne were Heinrich Eggers in 1848, Heinrich Eggers in1910, from 1924 to 1945 Carl Steinkopf's heirs; the last leaseholder was ErnstSteinkopf (NSDAP = National Socialist German Workers' Party member of theregional parliament in Parchim in 1933.)
The rather large tenant's house probably dates from around 1876 (dating of thebarn), when the entire estate was extended to the west. It is a single-storeybrick building over a basement of boulder stones with a massive half-hippedroof. The side facing the village road was rendered during the GDR times andhas five restored bat dormers. A wide open staircase and an entrance porchlead into the house. The park side of the manor house is unrendered and has acentral risalit over four axles and two bat dormers.
The manor house is inhabited and has been renovated in recent years at greatexpense in keeping with its status as a listed building and largely furnishedaccording to historical examples. In addition to private use, it is planned to letrooms and flats to metropolitan companies, e.g. for project work, workshops,smaller strategy meetings or as outsourcing offices.
Next to the manor house stands a listed barn with a floor area of 300 sqm,which will also be renovated and included in the planning.

---
Keywords: