Deutsche Website

---
Manor house Viecheln in calendar 2022
---
Design by ars-campus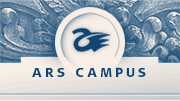 ars-campus, the specialists of webdesign, printdesign and logo – based in Rostock and Stralsund.
---
Vogelsang Estate near Neubukow
The manor house Vogelsang was built in the middle of the 19th century. Today it is owned by the municipality, which has leased it since 1991 to the Vogelsang Home University Association. The manor house is gradually being renovated. The association organises children's camps, which it organises in the winter holidays, at Easter and in summer.
---

---
Owners before 1945:
| | |
| --- | --- |
| 1780-1789 | Major Heinrich Wilhelm von Bülow (see Klein Strömkendorf) |
| 1789-1792 | Captain Carl August von Plessen (see Klein Strömkendorf) |
| 1792-1793 | Georg Wilhelm von Maydell (see Klein Strömkendorf) |
| 1793-1796 | Friedrich Neckel |
| 1796-1821 | Colonel Gustav Christian Sigismund von Stralendorf |
| 1821-1855 | Captain Carl Heinrich von Bülow (see Ilow) |
| 1855-1892 | Gustav Friedrich Theodor Schade (see Hagebök) |
| 1892-1899 | Gustav Friedrich Theodor Schade and Heinrich Schade (see Hagebök) |
| 1899-1902 | Heinrich Schade |
| 1902-(1929) | Richard Schröder |
| (1936-1938) | Attorney Dr. Düwel from Rostock |

---
Keywords: