Deutsche Website

---
Manor house Solzow in calendar 2022
---
Travelling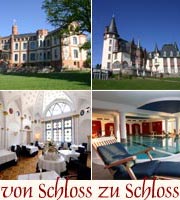 from castle to castle.
---
A manor house for a whole group!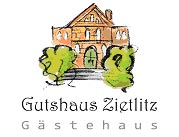 The guest house Zietlitz offers the suitable ambience for family celebrations, small seminars, groups of friends of historical manor houses; nature lovers, yoga groups and much more.
---
Manor House (Castle) Stolpe on Usedom Island
Gerhard von Schwerin was first mentioned in 1251 as the feudal lord of Stolpe (Usedom Island). Between 1575 and 1590, Otto von Schwerin built the main building of the current manor house in Renaissance style.
---

---

---
In 1753, District Administrator Erdmann Friedrich von Schwerin died without a male heir and his widow sold the estate to G. F. von Schmalensee in 1754. From 1783 to 1794, the estate was owned by the Baron of Lepel, followed by J. F. Krauthoff until 1835, and Dr. M. Vogel from 1836 to 1865. In 1895, Bernhard von Schwerin bought the estate and gave it to his son, Friedrich von Schwerin. He had the Baroque manor house transformed into an impressive and historically romantic manor house. After the Second World War, the von Schwerin family was expropriated and the estate used by local authorities. The whole estate went to ruin, and the building began dilapidating. In 1949, the middle section was demolished, the towers were removed in 1974, and the richly decorated façade repaired. Great damage resulted due to lack of maintenance. In 1996, the municipality of Stolpe acquired the manor house and began renovation.
A sponsoring society founded in 2001, Schloss Stolpe e. V., is now helping with the reconstruction and refurbishment of the listed manor house. They have also been holding regular events in the house since 2004.
Weitere Informationen: www.schloss-stolpe.de (in german only)

---
Förderverein Schloss Stolpe e. V.
17406 Stolpe auf Usedom, Am Schloss 9
Phone: 038372-70193
Url: www.schloss-stolpe.de
---
Keywords: