Deutsche Website

---
Manor house Rothen in calendar 2022
---
Travelling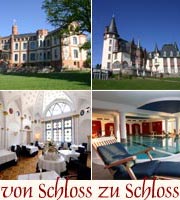 from castle to castle.
---
Manor House Rieth
Directly on the border to Poland, on the southern shores of Lake Neuwarp, lies the idyllic, dream-like fishing village of Rieth. This area is an insider tip for all those who want to enjoy the beauty of nature, cycling, and hiking trails, a perfect blend of mixed and pine forests, as well as fields and meadows.
---

---

---
Rieth was documented in 1252, when the Pomeranian Duke Barnim the First donated the area to the monastery of Eldena. From 1317 onwards, the village was in the knightly possession of Nikolaus Bröker. At the beginning of the 14th century, the family acquired an extensive feud on the lagoon shoreline, including Rieth, Vogelsang, Warsin, Bellin, Luckow, Mönkeberg, Albrechtshof, and later also Lebehn and Nadrensee. The Bröker family was later forced to give up the estate after the Thirty Years' War, and it became a property of the Swedish Major, Hinrich Anderson, who was raised to the rank of aristocracy because his military merit and named himself after Riethfeld's purchase. After he, his son, and his widow died, the estate returned to the Brökers in 1690. Later, the owners changed frequently either through inheritance or sale. In 1802, the estate was acquired by Georg Bernhard von Bülow, whose family kept it until 1872. Christian von Bülow is the one who had the manor house rebuilt into a stately two-storey plastered building in 1841. In 1872, Hermann Georg von Bülow sold the estate for 345,000 thalers to merchants Samuel and Louis Jaffe from Posen. The Prussian state of Rieth later bought it from them. The estate served as a nature reserve until 1945, and the forestry office had its headquarters in the manor house.
During the GDR period the "Rieth Castle" was a popular holiday destination. After being used for several years as an academy, beneficiary plant, and a boarding school, the new owner has now furnished holiday apartments in Rieth Castle.
An avenue lined with old lime trees leads directly from the village street to the manor house. A double flight of stairs leads to the entrance on the raised ground floor, in front of which is the classic roundabout with box hedges and roses. Behind the house, the park extends to the southern shore of Lake Neuwarp, part of the Szczecin Lagoon and connected to the Baltic Sea by the Swine and Peene rivers.
Behind the farmhouse is a well-kept park.
The Bröcker family had restored the village church in 1731, after it had been demolished in the Thirty Years' War.
After being used for several years as an academy, foundation and school home, the new owner has now furnished holiday apartments in Rieth Castle.

---
Keywords: