Deutsche Website

---
Manor house Viecheln in calendar 2022
---
Design by ars-campus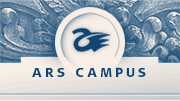 ars-campus, the specialists of webdesign, printdesign and logo – based in Rostock and Stralsund.
---
Vogelsang Manor House near Ueckermünde
Vogelsang was the main seat of the noble von Enckevort family. Friedrich von Enckevort acquired Vogelsang in 1718 as a lien and in 1723 as a fief.
---

---

---
He had a new two-storey dwelling erected on the ground plan of an older castle. From 1845 Eduard Friedrich von Enckevort enlarged the building to an imposing manor house in Neo-Gothic style with corner towers, a center bay, and upper crenellation. The landscape park was laid out at the same time. The von Enckevorts lived at and farmed Vogelsang until the beginning of the twentieth century. After World War I they had to sell their ancestral seat for financial reasons. As early as 1914 the last lord of Vogelsang, Eduard Friedrich von Enckevort, had fallen at the front and his sons were unable to maintain their inheritance. The house went to strangers and found practical use as a residence hall for a rural school. In 1934, at the instigation of Nazi Gauleiter (Regional Party Leader) Schwede-Coburg, the building came into the possession of the National Federation of German Civil Servants, which in 1935 set up a training camp here under the name Franz Schwede-Coburg Civil Servant's Camp. After a fire the house was rebuilt in a rather more austere form. During the Second World War it was used as a hospital and after 1945 became the August Bebel Children's Home. After the removal of the children's home in 1993 the house stood vacant. It is currently being renovated.

---
Keywords: