Deutsche Website

---
A manor house for a whole group!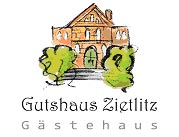 The guest house Zietlitz offers the suitable ambience for family celebrations, small seminars, groups of friends of historical manor houses; nature lovers, yoga groups and much more.
---
Owstin manor
The Owstin manor (Awstin) was first mentioned in a document around 1353, when Count Johannes von Gützkow was administering the town.
---

---

---
Two genders with the name Owstin but different coats of arms resided consecutively on Owstin. The first line ran the manor until it died out with Hans Owstin zu Gnatzkow in 1524. As early as 1485, Duke Bogislav X transferred the estate to the second Owstin family. Joachim Kuno von Owstien pledged part of the manor on October 16, 1645 to Berendt von Wolffradt because of his over-indebtedness. After the death of Joachim Kuno von Owstien, the Wolffradts took over the entire estate from his heirs on April 24, 1670. The sovereign confirmation from the Swedish crown took place in 1671. Since then, the Owstin manor has remained in the possession of the Wolffradt until it was expelled and expropriated in 1945. The manor house was built at the beginning of the 19th century. It was classified as 'particularly endangered by decay' by the State Office for the Preservation of Monuments. From 1999 onwards, an entrepreneurial family from the Lower Rhine region bought the manor house, park, farm building and land. In search of a timely, ecological and economically sensible use, ostrich breeding was discovered. In the summer of 2001 the first nine ostriches moved to the Owstin estate. Since then, the estate has been gradually rebuilt.
Owstin ist Bestandteil des Wochenkalenders 2007

---
Keywords: