Deutsche Website

---
A manor house for a whole group!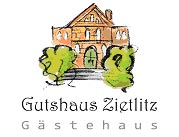 The guest house Zietlitz offers the suitable ambience for family celebrations, small seminars, groups of friends of historical manor houses; nature lovers, yoga groups and much more.
---
Othenstorf manor house
The Othenstorf estate was owned by the Diestel family from 1922 until it was expropriated in 1945. The last owner was Peter Diestel-Feddersen.
---

---

---
After the end of World War II, the property was nationalized. After the end of the GDR era, Roger Meyer zur Capellen acquired the manor house and activated agriculture. Today it is an organic farm with around 100 dairy goats and around 600 sheep for landscape protection. Roger lives with his wife Isabell and 6 children on Gut Othenstorf.

---
Keywords: