Deutsche Website

---
A manor house for a whole group!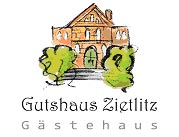 The guest house Zietlitz offers the suitable ambience for family celebrations, small seminars, groups of friends of historical manor houses; nature lovers, yoga groups and much more.
---
Öftenhäven manor house
The place Öftenhäven is only a few kilometers east of the Hanseatic city of Rostock. The manor was owned by the von Mandelsloh family until 1781. From 1781 the property was a domain and was given a long lease. The manor house was rebuilt until 1918, as indicated by the tower's weather vane.
---

---

---
The manor house stood empty for many years after 1990, until a new owner was found in recent years who renovated the beautiful building. Nothing has been preserved from the former estate.
Tenants of the demesne:
| | |
| --- | --- |
| 1781- | J. E. Rodbertus |
| -1788 | Die Hauswirte daselbst (?) |
| 1788-1789 | Johann Carl Friedrich Helm |
| 1789-1803 | Ludwig Bolte |
| 1803-1806 | Johann Bobsin |
| 1806-1816 | Jacob Friedrich Schade |
| 1816-1817 | Otto Scheffler |
| 1817-1823 | Heinrich Doose |
| 1823-1834 | Christian König |
| 1834-1847 | F. Krempin |
| 1847-1856 | Adolf Weiß |
| 1856-1864 | Carl Strempel |
| 1864-1867 | Johann Adolf Weiß |
| 1867-1894 | Friedrich Gustav Hübner |
| 1894-1916 | Heinrich Kelb |
| 1916-(1939) | Karl Friedeberg |
Öftenhäven ist Bestandteil des Wochenkalenders 2008

---
Keywords: