Deutsche Website

---
A manor house for a whole group!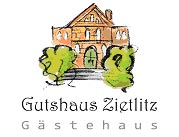 The guest house Zietlitz offers the suitable ambience for family celebrations, small seminars, groups of friends of historical manor houses; nature lovers, yoga groups and much more.
---
Manor house Oebelitz
The manor house was built around 1890. The estate was originally owned by the Behr family. The Oebelitz family has been documented since 1524.
---

---

---
In 1696 Gottfried Kathe from Stralsund, Gützlaff Ernst Normann and the heirs of Ernst Ulrich von Wakenitz, who leased it, shared the estate. At the beginning of the 20th century, the estate was owned by a community of heirs of the Köhler family, who leased it to the Holstein family. The last man on Oebelitz was also a Holstein.
The stable buildings were demolished in 1997.

---
Keywords: