Deutsche Website

---
A manor house for a whole group!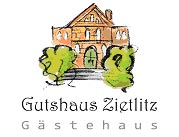 The guest house Zietlitz offers the suitable ambience for family celebrations, small seminars, groups of friends of historical manor houses; nature lovers, yoga groups and much more.
---
Manor house Oberhof in the Klützer Winkel department
The Oberhof manor near Klütz is located southwest of Boltenhagen. At the end of an avenue, the view of the estate opens up.
---

---

---
Some of their farm buildings have been preserved and are still used. The manor house forms the center of the estate. Holiday apartments are rented out here nowadays. The manor house was built in 1780, but was rebuilt in a neo-baroque style at the beginning of the 20th century. The two-storey plastered building with 13 axes has a central projection on the courtyard side with a richly decorated triangular gable with a clock.
From 1783 to 1928 the estate was owned by the Schröder family. The manor house was used as a school until 1991. Behind the manor house, the park with its old trees has been partially preserved.
---
Structure of ownership pre 1945:
| | |
| --- | --- |
| 1744-1781 | von Wickede family |
| 1770-1783 | as a pledge: von dem Knesebeck, von Boldewin |
| 1783-1928 | Kurt Schröder |
| 1930 | Ernst Albrecht von Karstedt |
| 1936/38 | Hans Martienssen |
Oberhof ist Bestandteil des Wochenkalenders 2010
Oberhof finden Sie im Buch "Fotografische Zeitreise - Mecklenburg", Band 1

---
Keywords: