Deutsche Website

---
Neu Wendorf manor in calendar 2019
---
Design by ars-campus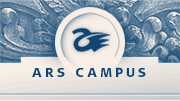 ars-campus, the specialists of webdesign, printdesign and logo – based in Rostock and Stralsund.
---
Neu Bartelshagen manor in calendar 2019
---
Manor House Neuenpleen
In 1312, Wizlaw III of Rügen sold the place Neuenpleen together with Buschenhagen to the members of the Stralsund magistrate Didrich von Dörpen and Gerwin Semlow.
---

---

---
During the 2nd half of the 15th century the estate belonged to the von Mellenthin family. They sold two farms to the Möller family of Stralsund. When this Möller line became extinct in 1578, the farms reverted to the Mellenthins. They were followed in the 2nd half of the 17th century by Lieutenant Colonel Friedrich von Mevius, later Nikolaus von Baumannn, and the brothers Caspar and Carl Seekt, they sold it at the beginning of the 19th century to the widow of Captain von Sodenstern. The last owners before 1945 were Albert Tramburg in 1928 and Friedrich Müller in 1939.
The manor house, built around 1880, has been renovated and is inhabited.
Neuenpleen can be found in the book "Fotografische Zeitreise Vorpommern" Band 4 (Photographic Time Travel Western Pomerania Volume 4)

---
Keywords: