Deutsche Website

---
Neu Wendorf manor in calendar 2019
---
Design by ars-campus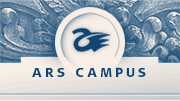 ars-campus, the specialists of webdesign, printdesign and logo – based in Rostock and Stralsund.
---
Neu Bartelshagen manor in calendar 2019
---
Manor House Neuenkirchen on the island of Rügen
The village was first mentioned in documents in 1318 as "Nygenkerke". The manor house from around 1850 is a rendered building with a central risalit.
---

---

---
Brick Church of St. Mary Magdalene
The church was probably erected between 1380 and 1450. The tower was destroyed in the 17th century; a bell house was added to the west gable in 1900. The bell was made in 1367 and is thus the oldest on the island of Rügen. Inside there are paintings which are probably of Danish origin. The pulpit dates from 1567.
Many old gravestones remain in the cemetery. Among others, there is a gravestone for the lord of the manor Kroos on Grubnow and Lebbin and one for the owner family of the feudal estate Stahnke on Reetz.

---
Keywords: