Deutsche Website

---
Neu Wendorf manor in calendar 2019
---
Design by ars-campus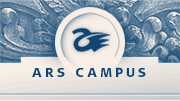 ars-campus, the specialists of webdesign, printdesign and logo – based in Rostock and Stralsund.
---
Neu Bartelshagen manor in calendar 2019
---
Manor House Neu Schönau
---

---

---
At the beginning of the 17th century, Schönow pledged their shares to the von Blücher family. After the Thirty Years' War, the property was passed on from hand to hand: 1659 Kurt Behr, 1667 Friedrich von Lehsten, 1684 Hinrich von Erlenkamp, the von Voss family starting in 1726, 1899 Ferdinand Meisenburg, one year later Friedrich Kolz, and afterwards Alfred Wegener. The last owner, who held the property between 1912 and 1945, was the farmer Ernst Piek.
---
Structure of ownership prior to 1945:
| | |
| --- | --- |
| Beginning of the 17th century | by way of pledge von Blücher family |
| 1659 | Kurt Behr |
| 1667 | Friedrich von Lehsten |
| 1684 | Hinrich von Erlenkamp |
| 1725-1883 | counts von Voss / district administrator Felix count von Voss |
| 1883-1887 | Marie Elise Marianne Schlee, née Koch |
| 1887-1898 | Elise countess von Voss, née countess Stápáry and Victor count von Voss |
| 1898-1900 | Ferdinand Meissenburg |
| 1900-1906 | Friedrich Klotz |
| 1906-1909 | Paul Wegener, Bruder von Alfred Wegener auf Alt Schönau |
| 1909-1912 | Ferdinand Paetz |
| 1912- | Georg Hoge and Ernst Piek |
| -(1938) | Ernst Piek and Margarethe Piek, née Hoge |

---
Keywords: