Deutsche Website

---
Neu Wendorf manor in calendar 2019
---
Design by ars-campus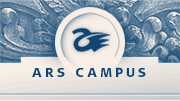 ars-campus, the specialists of webdesign, printdesign and logo – based in Rostock and Stralsund.
---
Neu Bartelshagen manor in calendar 2019
---
Gutshaus Neu Panstorf
Anfang des 14. Jahrhunderts befand sich der Ort im Besitz der Familie von Moltke, Ende des 14. Jahrhunderts der Familie von Nossentin.
---

---

---
Ab 1426 gehörte es zum Besitz der Familie von Hahn, gelangt 1816 in den Besitz der Familie von Schaumburg-Lippe und 1848 der Familie von Maltzahn. Ab 1853 ist das Gut im Besitz der herzoglichen Familie. Das Gutshaus wurde um 1910 erbaut. Es wird zu Wohnzwecken genutzt, steht aber überwiegend leer. Von der ehemaligen Gutsanlage blieben einige Ställe und Speicher sowie Gutsarbeiterhäuser erhalten.

---
Keywords: