Deutsche Website

---
Manor house Manderow in calendar 2022
---
A manor house for a whole group!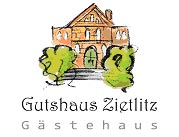 The guest house Zietlitz offers the suitable ambience for family celebrations, small seminars, groups of friends of historical manor houses; nature lovers, yoga groups and much more.
---
---
Manor House Mühlenbeck
A few kilometres southwest of Schwerin lies Mühlenbeck with its manor house which was built around 1860; it has been lavishly restored after many years of vacancy and now shines in new splendour.
---

---

---
In the directory of estates from 1896, Helene, Marie, Cäcilie and Ottomar von Behr are named as the owners of the Mühlenbeck estate, which is located in the Ritterschaftliches Amt Wittenburg and covers 503 hectares. Up to the expropriation after WWII the estate remained in possession of the von Behr family, after which the land was divided up during the time of the land reform and several individual farms were created.
After 1945, the manor house was mainly used for residential purposes. In addition to the manor house and the park behind it, the typical reapers' cottages, farmhouses and some farm buildings, of which are some inhabited nowadays, are reminders of the estate era.
The manor house is privately owned and inhabited.
The former park with a small pond can still be adumbrated and is well maintained.
---
Structure of ownership prior to 1945:
| | |
| --- | --- |
| -1795 | Georg Christian Velthusen |
| 1795-1803 | Bailiff Christian Ludwig Hundt |
| 1803-1828 | County commissionar Franz Julius von Könemann |
| 1828-1938 | Ottomar von Behr |
Mühlenbeck is part of the 2009 weekly calendar

---
Keywords: