Deutsche Website

---
Manor house Manderow in calendar 2022
---
A manor house for a whole group!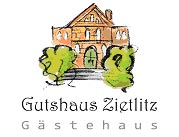 The guest house Zietlitz offers the suitable ambience for family celebrations, small seminars, groups of friends of historical manor houses; nature lovers, yoga groups and much more.
---
---
Manor House Möllenbeck near Neustrelitz
The manor house was erected during the 1st half of the 18th century. The estate was owned by the von Borck family from 1820 until it was sold to Carl Brohme in 1925.
---

---

---
Before 1820, it was owned by the von Jasmund family, among others. Carl Brohme exchanged Möllenbeck for an estate in the Warthe Gau. (The Warthegau was a Nazi German Reichsgau formed from parts of Polish territory annexed in 1939 during World War II.) The estate thus came into the possession of the Obersalzberg administration, represented by the NSDAP Reichsleiter Martin Bormann. After 1945, the manor house was used as a restaurant, kindergarten, municipal office and for residential purposes. Since 1996 it has been in private hands and has been renovated. Adjacent to the manor house is a large park with several dendrological features.

---
Keywords: