Deutsche Website

---
Manor house Manderow in calendar 2022
---
A manor house for a whole group!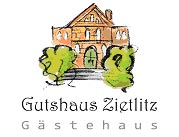 The guest house Zietlitz offers the suitable ambience for family celebrations, small seminars, groups of friends of historical manor houses; nature lovers, yoga groups and much more.
---
---
Manor House Menzlin
Menzlin (Menzelin) was first mentioned in a document in 1231. The estate was in possession of Stolp Monastery from 1248, from 1448 on it was owned by the von Owstin family at Quilow. Through marriage and sale it passed to Sigmund Magnus von Wedell in 1832.
---

---
In 1856, he had the new manor house built over the cellar of a previous building (see engraving by A. Duncker, picture above).
At the beginning of the 20th century the estate came into the possession of the General Monastery Fund of Hanover. The tenants of the estate were the Barons of Malchus.
After World War II the municipality used the manor house, it also housed a co-op shop, a restaurant, a kindergarten and a crèche. The hall was equipped with a stage with piano and served as a festival hall for the local agricultural production cooperative. In front of the hall there was the so-called hunters room. In other rooms flats had been established.
One source reports the following about the fate of the manor house: After the house became increasingly dilapidated due to a lack of maintenance measures and the fungus spread, the manor house was taken down stone by stone by members of the army in order to use them (presumably) for the construction of barracks on the island of Usedom.
Another source, Renate de Veer, volume 3, page 499, Steinernes Gedächtnis (Memory in stone) states the following: Manor house gone, fire 1963.
You will find Menzlin in the book "Fotografische Zeitreise Vorpommern", Band 4 (Photographic Time Travel Western Pomerania Volume 4)

---
Keywords: