Deutsche Website

---
Manor house Manderow in calendar 2022
---
A manor house for a whole group!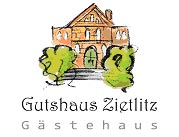 The guest house Zietlitz offers the suitable ambience for family celebrations, small seminars, groups of friends of historical manor houses; nature lovers, yoga groups and much more.
---
---
Manor House Melkof (Castle)
An avenue with magnificent lime trees leads to one of the largest manor houses in the Wilhelminian style in Northern Germany. It was erected between 1885 and 1888 by the architect Gotthilf Ludwig Möckel on behalf of the Chamberlain Konrad Count von Kanitz.
---

---

---
The present manor house was built incorporating parts of a classical building from around 1820. A wide entrance staircase led through a portico with Doric columns into the representative residence of the von der Decken family. The garden side had a centrally located conservatory. Inside, there was a central entrance hall, with halls behind it and halls to the left and right.
Melkof was an old fiefdom of the von Pentz, a family of old nobility of Mecklenburg, who lived here from 1471 to 1819. Carl von Pentz sold the estate to Julius Klaus von der Decken. After his daughter married the Chamberlain von Kanitz, it remained in possession of this old noble family until it was expropriated by the land reform after the Second World War.
After the take over by the state a retirement home for the elderly was established in the manor house.
In 2003, Ute Schönfelder purchased the manor house, which had been standing empty for many years, and began restoration. The GDR fixtures disappeared, and the vestibule, garden hall, library and fireside lounge have been restored to their original condition. The three-storey panelled vestibule is particularly impressive. Here, an imposing curved staircase made of oak leads to the upper floor. From the entrance hall, one reaches the coat-of-arms hall, which extends over two floors, with its original leaded windows that extend over the entire height. The windows show the alliance coats of arms of the von der Decken and von Kleist families and the von Kanitz and von der Decken families.
The manor house, together with the English landscape park covering more than 3 hectares, the church to the north, the Estate manager´s house and the still extant farm buildings, form a particularly impressive ensemble.
The Melkof Church as it stands nowadays was built in 1868 as a chapel with a crypt extension for the von der Decken family, commissioned by the widow Anna Hedwig von der Decken after the death of Julius von der Decken. It was built by the Schwerin court architect Hermann Willebrand. The architecture of the late classicist building was based on the architecture of the classicist manor house of the time. A Buchholz organ is installed inside, but it is no longer playable.
Melkof ist Bestandteil des Wochenkalenders 2011
Melkof stellen wir im 4. Band der "Fotografischen Zeitreise Mecklenburg" vor.

---
Keywords: