Deutsche Website

---
Manor house Manderow in calendar 2022
---
A manor house for a whole group!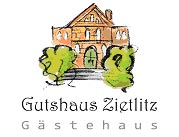 The guest house Zietlitz offers the suitable ambience for family celebrations, small seminars, groups of friends of historical manor houses; nature lovers, yoga groups and much more.
---
---
Manor House Martenshagen
Martenshagen was first mentioned in documents in 1318 as belonging to the sovereignty of Divitz. During the Thirty Years' War, Martenshagen and the surrounding villages were almost completely destroyed. Since the families of the Lords of Divitz died out several times, the estate fell to the Duke.
---

---

---
In 1626, the Duke gave Martenshagen to his chancellor Philipp von Horn as a fiefdom. Von Horn in turn bequeathed it to his grandson, the Swedish representative Count Johannes Lilienstedt. It only came into possession of the von Krassow family through inheritance around 1842; this family also had the Frauendorf and Wobbelkow estates built. After Carl Reinhold von Krassow died in 1892 without a male heir, the estate came into possession of the noble von der Groeben family following the marriage of one of his daughters to Karl von der Groeben. Shortly afterwards, the couple had the manor house built, probably around 1895. At the same time new estate buildings were constructed.
The von der Groeben family was expropriated after 1945, at which time the estate had a size of about 500 hectares.
After 1945 the Martenshagen estate was dissolved as such and small flats were set up in the manor house, into which refugees moved. In the course of time, the manor house was also a school, a co-op shop, and the village's social events were celebrated in the garden hall.
In 1995, the community sold the manor house to a private person. After the tenants of the flats were evicted, the house began to deteriorate. Just in time, Geesche Gruber purchased the house in 2017, which was by then in serious disrepair, since then renovation is ongoing.
Martenshagen can be found in the book "Fotografische Zeitreise Vorpommern", Band 4 (Photographic Time Travel Western Pomerania, Volume 4)

---
Keywords: