Deutsche Website

---
Ludorf manor in calendar 2019
---
Langensee manor house in calendar 2021
---
A manor house for a whole group!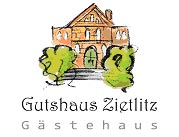 The guest house Zietlitz offers the suitable ambience for family celebrations, small seminars, groups of friends of historical manor houses; nature lovers, yoga groups and much more.
---
Small Palace Lietzow
The Railway Technician Bopp, who managed the construction of the railway line between Bergen and Sassnitz, purchased the plot of land in 1892.
---

---

---
He commissioned the building of the small palace which in parts is a copy of the castle Lichtenstein near Reutlingen. In 1896 the Bank Manager Rudolf F. purchased the little palace, after 1920 there was a frequent change of ownership. Restoration work was carried out in 1960 but afterwards the building fell into disrepair furthermore. Several families lived in the small palace, they had all moved out by 1992. From 1997 on the building has been private property and is being extensively reconstructed and improved. It is in residential use.

---
Keywords: