Deutsche Website

---
Ludorf manor in calendar 2019
---
Langensee manor house in calendar 2021
---
A manor house for a whole group!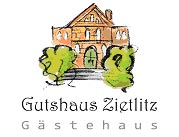 The guest house Zietlitz offers the suitable ambience for family celebrations, small seminars, groups of friends of historical manor houses; nature lovers, yoga groups and much more.
---
Manor House Lüskow
The manor house Lüskow is a half-timbered building on a foundation of rubble masonry the building of it was commissioned by the von Lüskow family in 1749. In 1773 the estate came into possession of the von Schwerin family and in 1805 it was owned by Friedrich Carl Ernst von Falkenstein.
---

---

---
From 1820 on the estate was in bourgeois hands owned by Johann Carl Krüger, in 1841 owned by Georg Heinrich Maß. During the 1930s the estate was eventually opened to settlements. The manor house was purchased by the landlord Alwin Neumann who successfully carried on to trade in his pub up to the expropriation in 1945. In 1978 the pub was closed and from then on the building stood empty.
The Verein Denkmalpflegezentrum (Monument Preservation Centre Society) began in 1994 with rehabilitation works of the building. The society purchased the manor house and the park in 2003 and the restoration continues. Inside the house the staircase and some panelled doors are extant. Of the estate complex remain three stable buildings as well as a granary with a mill, also the park wall is still extant. A park with remains of a baroque trench and pathway system is attached to the manor house.
Extremely beautiful in the park is the lime tree avenue. During the 19th century the park was redesigned in the English style.

---
Keywords: