Deutsche Website

---
Ludorf manor in calendar 2019
---
Langensee manor house in calendar 2021
---
A manor house for a whole group!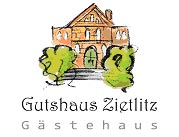 The guest house Zietlitz offers the suitable ambience for family celebrations, small seminars, groups of friends of historical manor houses; nature lovers, yoga groups and much more.
---
Manor House Ludorf
Ludorf, with its special manor house and the patronage church built on an octagonal plan, is one of the few almost original manor villages extant in Mecklenburg. The village was founded by the von Morin family, who lived in a castle in close proximity.
---

---

---
We present Ludorf manor in the calendars for 2019
---
In the turmoil of the Thirty Years' War, the castle was destroyed and the von Morin dynasty died out with Henneke von Morin. His daughter Elisabeth married Jakob Ernst von Knuth. The eldest son of this marriage, Adam Levin von Knuth, rose to the rank of Head valet de chambre at the Danish court. He is the builder of the manor house as we do know it nowadays. The granite stones from Morin Castle were used for the foundations of the new house, which was completed in 1698 in the style of the "Danish Clinker Brick Renaissance". This two-storey building with 14 window axles is considered unique in the region.
The well looked after landscape park was established in the first half of the 19th century.
The von Knuth family remained in possession of the estate until 1901. In 1938, Dr. jur. Wilhelm von Schulse-Bülow was the owner.
In the course of the renovation in 1998/1999, ceiling paintings with hunting motifs from the time of construction were uncovered in the baroque hall and lovingly restored. Nowadays the "Romantik Hotel Gutshaus Ludorf" with its 23 rooms, a stylish library and the baroque hall, where wedding ceremonies take place too, exudes a noble atmosphere.
The well-kept landscape park was laid out in the first half of the 19th century.
Next to the manor house is the manor church. It is the only building in northern Germany with the same ground plan as the Church of the Holy Sepulchre in Jerusalem. The annexed family tomb of the von Knuths, built in 1736 by the hereditary lord of Ludorf and Gneve, Adam Levin II von Knuth, is also remarkable and contains a total of 9 well-preserved oak coffins. On the wrought-iron crypt door and on the walls are numerous coats of arms of the family members by marriage.

---
Gutshaus Ludorf
17207 Ludorf, Rondell 7 - 8
Phone: 039931-8400
Fax: 039931-84020
Email: infoSPAMFILTER@gutshaus-ludorf.de
Url: www.gutshaus-ludorf.de
---
Keywords: