Deutsche Website

---
Ludorf manor in calendar 2019
---
Langensee manor house in calendar 2021
---
A manor house for a whole group!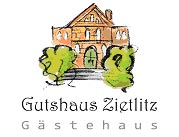 The guest house Zietlitz offers the suitable ambience for family celebrations, small seminars, groups of friends of historical manor houses; nature lovers, yoga groups and much more.
---
Manor House Loissin
Loissin was in possession of the Weißenborn family from 1810 up to the expropriation in 1945.
---

---

---
Freesenort belonged to this feudal estate too. As Loissin was the main village of the community, which included the localities of Gahlkow and Ludwigsburg, the municipal administration was based here during the time of the GDR, as was the LPG "Helles Ufer", which had specialized in livestock farming. (GDR German Democratic Republic LPG = agricultural production cooperative). The manor house was erected during the second half of the 19th century. After 1945 it was used as a tenement, a kindergarten, and as the district nurses´ station. Inside the manor house the spatial structure remains as do the marble floored foyer, the garden hall and the stair well which is positioned on the side. The manor house has been renovated in recent years.

---
Keywords: