Deutsche Website

---
Ludorf manor in calendar 2019
---
Langensee manor house in calendar 2021
---
A manor house for a whole group!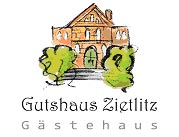 The guest house Zietlitz offers the suitable ambience for family celebrations, small seminars, groups of friends of historical manor houses; nature lovers, yoga groups and much more.
---
Manor House Linstow
Linstow was the ancestral home of the von Linstow family. As early as in 1281 Gerhard von Linstow was mentioned as the owner of the village.
---

---

---
The succession ends in 1735 with Adam von Linstow who until then lived in the manor house which was built after the Thirty Years' War. In 1827 the Grand Ducal Chambers took over the estate, the last tenant was
Herr von Benkendorf in 1945.
The manor house, a one storey clinker brick building of eleven-axles on a foundation of rubble masonry, originates in its contemporary form due to a reconstruction in 1880.
Following the end of the Second World War ground and land were assigned to new settlers while refugees found a new home in the manor house. Later it was used as the town hall, a shop was placed there too.
Past 1990 the manor house stood empty for several years until a new owner was found in 2006 who redeveloped the building according to ecological considerations and with love to detail. Holiday flats were created, also double bedrooms, a library and a farmyard cafe where tea, coffee and wine, as well as homemade cakes and small meals are served. Only 300 metres away from the manor house lies the lake, Linstower See, complete with bathing area, children´s playground and a landing stage.
Around 1939 73 Volhynian-German families arrived at Linstow who, after the German-Soviet Border and Friendship Contract, relocated to Germany. They erected their traditional timber houses, one of which has since 1993
accommodated the Volhynian-Resettlement-Museum-Linstow.
In the park of the manor house there are standing two pine trees (Weymouth Kiefern) who are approximately 135 years old and are the strongest of their kind in Mecklenburg.

---
Gutshaus Linstow
18292 Linstow, Hofstraße 15
Phone: 038457-51750
Email: infoSPAMFILTER@gutshaus-linstow.de
Url: www.gutshaus-linstow.de
---
Keywords: