Deutsche Website

---
Ludorf manor in calendar 2019
---
Langensee manor house in calendar 2021
---
A manor house for a whole group!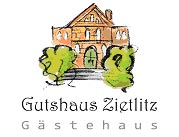 The guest house Zietlitz offers the suitable ambience for family celebrations, small seminars, groups of friends of historical manor houses; nature lovers, yoga groups and much more.
---
Manor House Liddow
The former feudal estate Liddow was first mentioned in records in 1318. The manor house consists of two one storey rendered buildings that are at right angles to each other.
---

---

---
The older part dates back to the beginning of the 16th century, the other building was erected on ancient walls around 1720. During the 16th century the estate was in possession of the von Pasewalk family, during the 17th century the owners were the von Ahnen family, and in the 18th century it went to the von Normann family.
Between 1860 and 1945 several changes of ownership occurred. In 1892 one Herr Nehls is mentioned as the owner, in 1922 Hugo Cirsovius, and finally the von Mecklenburg family who was in possession until 1945 when they were expropriated in the course of the land reform. At this time the estate covered 182 hectare.
The beautiful manor house which is situated on the Ruschvitzer Haken on the edge of lake Tetzitz has been preserved by an artist since the 1970s.
In 1990 he founded the cultural project "Kultur Gut Liddow" with a gallery for fine arts and for cultural events. The whole grange is private property and serves residential and working purposes.

---
Keywords: