Deutsche Website

---
Ludorf manor in calendar 2019
---
Langensee manor house in calendar 2021
---
A manor house for a whole group!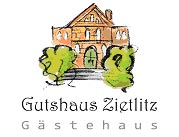 The guest house Zietlitz offers the suitable ambience for family celebrations, small seminars, groups of friends of historical manor houses; nature lovers, yoga groups and much more.
---
Manor House Lebbin
The estate Lebbin on the island of Rügen is located on the most northern part of the Lebbin headland and is surrounded by national parks, Vorpommersche Boddenlandschaft to the west and easterly the Nationalpark Jasmund.
---

---

---
The former manor complex and access yard of the estate, which are nowadays almost totally destroyed, used to be opposite the Liddow peninsular at the `Rübenhafen´ (turnip harbour). When Lebbin was first mentioned in records in 1314 it was owned by the von Pasewalk (Paselich) family. However during the 14th century it went to the von Normann family who then were in possession until the beginning of the 19th century. In 1802 the feudal estate was acquired by the von Colmar family. In 1818 the farmer Stahnke acquired the estate and had the manor house rebuilt in 1822 which had before been destroyed by fire. In 1882 another fire destroyed the estate buildings, which were immediately rebuilt. In the course of these building works the small harbour was built too. In the year 1905 the Kroos family took over the feudal estate and were in possession up to the expropriation due to the land reform.
Past 1945 hundreds of displaced persons found refuge on the estate. In the course of the following years the estate was smashed, the buildings and the park more and more disintegrated. Around 1980 the manor house was pulled down.
There were plans in 1991 to establish a golf course with a hotel complex. For this further stables and other auxiliary buildings were demolished. Paths, squares and parts of the park had to give way too. However the hotel was never built and the desolate property degenerated into an overgrown plot.
In 2005 new owners were found for the tract of land and soon clearing up started. From 2006 on extensive restoration and the rebuilding of the historical estate harbour were tackled. Even the park was given a new lease of life. The estate wall, 385 m long, was totally rebuilt according to historical plans. By now a guesthouse, with generous apartments, is situated mere metres away from the small harbour. To the bathing beach it is only another few metres more. The estate Lebbin has two sheltered private harbours at its disposal, from were one can venture out to start extensive excursions and fishing trips across the Bodden (coastal inlet) out into the open Baltic Sea.

---
Keywords: