Deutsche Website

---
Ludorf manor in calendar 2019
---
Langensee manor house in calendar 2021
---
A manor house for a whole group!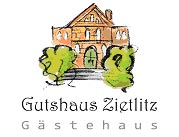 The guest house Zietlitz offers the suitable ambience for family celebrations, small seminars, groups of friends of historical manor houses; nature lovers, yoga groups and much more.
---
Manor House Lassentin
Lassentin was among the so called `Gustav´s Estates´. Properties which King Gustav Adolf sold for 100.000 Reichsthaler each to the city of Stralsund and a number of citizens in 1630 for the purpose of further financing his military operations during The Thirty Years´ War.
---

---

---
The manor house Lassentin, a brick building, originates from the end of the 19th century. Noticeable at the building is a remaining wooden veranda entrance porch. Around 1905 Frau Dieckmann, Königliche Amtsratswitwe, (widow of a Royal administration superior) is named as the administrator of the demesne, after her head bailiff Werner Juhl, the last tenant was Eduard Wette. During the Imperial era a brickyard belonged to the estate and in the 1930ties the stud farm served as stallion station for warm bloods.
In 2005 the manor house Lassentin was sold by auction. Some of the estate buildings remained preserved and are inhabited.

---
Keywords: