Deutsche Website

---
Ludorf manor in calendar 2019
---
Langensee manor house in calendar 2021
---
A manor house for a whole group!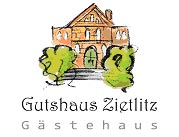 The guest house Zietlitz offers the suitable ambience for family celebrations, small seminars, groups of friends of historical manor houses; nature lovers, yoga groups and much more.
---
Manor House Langen Brütz
The village Langen Brütz was first mentioned in records in 1335. The von Halberstadt family who owned several estates in the area around Schwerin was in possession of Langen Brütz in 1660.
---

---

---
In 1907 a Doctor Markgraf acquired the estate, which was opened to settlements in 1923. The manor house is an elongated half-timbered building located above the Cambs lake.
The terminal moraine landscape of the Warnow valley appears very picturesque.

---
Keywords: