Deutsche Website

---
Ludorf manor in calendar 2019
---
Langensee manor house in calendar 2021
---
A manor house for a whole group!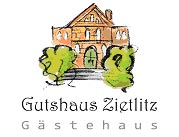 The guest house Zietlitz offers the suitable ambience for family celebrations, small seminars, groups of friends of historical manor houses; nature lovers, yoga groups and much more.
---
Manor House Laase on the island of Rügen
The manor house Laase was built in the 19th century, erected above an older basement. It had been in use for residential purposes until the late 1990ies, since then it has been standing empty and been abandoned to vandalism and deterioration.
---

---

---
The estate is located in a shallow swale opposite the peninsular of Liddow directly at the exit of the Tetziger Bodden (coastal inlet) and belongs to the Neuenkirchen community. During the 15th century the village was in possession of the von Normann family, due to a swap it came to the von Bohlen family in the last third of the 17th century. In 1895 Henning von Bohlen is still mentioned as the owner of the estate, however soon after it changed hands as by the beginning of the 20th century the Colonel (ret.) Günther Bronsart von Schellendorf from Ahrendsee in Mecklenburg is the owner. His tenant Julius Stuth acquired the feudal estate at the end of the 1920ties. Some of the buildings of the former estate do remain although they are unused.
The manor house has been private property since 1998.

---
Keywords: