Deutsche Website

---
Ludorf manor in calendar 2019
---
Langensee manor house in calendar 2021
---
A manor house for a whole group!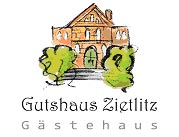 The guest house Zietlitz offers the suitable ambience for family celebrations, small seminars, groups of friends of historical manor houses; nature lovers, yoga groups and much more.
---
Manor House (Castle) Löwitz near Anklam
The origin and development of the village of Löwitz near Anklam is inextricably linked to the history of the von Schwerin family.
---

---

---
Löwitz counts as one of the oldest family owned properties as it was in possession of the wide spread noble lineage of the house of Schwerin, with many branches in Vorpommern, from 1533 on until the expropriation in the wake of WWII. Hans Count von Schwerin had the neo-renaissance style manor house erected around 1880, whereat individual parts of the building date further back. Already during GDR times parts of the manor house were demolished as due to lack of maintenance measures it was in derelict condition. Up to 1990 a children's home was accommodated in a side wing. However this also fell victim to the wrecking ball after the political change in Germany. The park which must have been established during the 17th century and then was extended into a landscape park in the 19th century, has been re-designed in 1994/95 and since then again welcomes visitors for recreational walks. In the 6 hectare `Naturpark Löwitz´ one can see the foundations of the manor house. The park wall and several estate buildings are largely extant. Well worth seeing is the burial site of the Counts of Schwerin-Löwitz which was established in the churchyard around 1890.

---
Keywords: