Deutsche Website

---
A manor house for a whole group!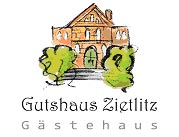 The guest house Zietlitz offers the suitable ambience for family celebrations, small seminars, groups of friends of historical manor houses; nature lovers, yoga groups and much more.
---
Manor House Jargelin
The manor had been owned by Heinrich von Below since 1851. The estate remained in the family's possession up to the expropriation after 1945. The last owner was Georg Ludwig Heinrich Nicolaus Freiherr von Below.
---

---

---
After 1945, the manor house was used for housing refugees, and later a social club was set up for the villagers.

---
Keywords: