Deutsche Website

---
A manor house for a whole group!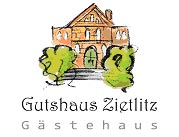 The guest house Zietlitz offers the suitable ambience for family celebrations, small seminars, groups of friends of historical manor houses; nature lovers, yoga groups and much more.
---
Manor House Jagow in the Federal State of Brandenburg
Jagow belongs to the municipality of Uckermark which was established in 2002 and nowadays belongs to the state of Brandenburg.
---

---

---
Pictures: Sebastian Haerter
Jagow was the ancestral seat of the noble family who went by the name of von Jagow and who demonstrably resided here since 1250.

---
Keywords: